In business, just as in life, you can't stand still
The expression goes: "You're either getting growing or dying" and by joining the BCS ActionCLUB Academy you'll get your business moving in the right direction.
Do you know where you want your business to be in 5 years?
Do you know where YOU want to be in 5 years?
If you're like many business owners we speak to, you're looking for more profit, more freedom of time and a more productive team but don't know how to move from where you are now to make that future reality.
The Bosch ActionCLUB is designed specifically for BCS garage owners who want to build and run a successful business.
If you want to make more profit, create a better team and get more out of life, then we know this Programme is for you!
Introducing the BCS ActionCLUB Programme
Your BCS ActionCLUB Mastermind is a comprehensive programme that builds strength around the fundamentals of business – sales, marketing, workshop efficiency, team and much more.
Over a rolling 12-month programme we'll cover:
Goal setting for your business, and your future
Decide on your 5, 3 and 1-year goals and create your simple 90-day action plan
Time Mastery
Create more time so you can spend time working ON, rather than in, your business and spend more time with family and friends, go on holiday….

Numbers Mastery
Understand the important numbers in your business, how to read them and how to improve them
Sales & Marketing
Convert more quotes into profitable sales, design your unique proposition to separate you from the competition, generate better leads and retain clients for longer
Systems and Delivery
Ensure every customer walks away singing your praises and reduce stress on individuals in the team (you?) by creating processes that enable the team to work and communicate more effectively
Team and Leadership
Recruit, train and retain the right people for your business

Mindset
Develop a growth mindset – arguably the most powerful tool in business!
CPD Approved & Guaranteed Results
The course content is approved by the standards office for Continuing Professional Development and covered by our Guarantee
Yes, I'd like to register my interest so that Caryn can contact me personally.
How does it work?
We'll meet online, twice monthly, for two-hour sessions that cover business education, coaching and group conversation.
You'll be able to share ideas, what has worked (and what didn't!) with other BCS garages as well as learn from the world's best business growth system from ActionCOACH.
The sessions are informal and use a combination of methods for all learning styles and experience levels.  The groups are limited in numbers for the ideal balance of individual learning and group sharing.
We are so confident that we have a guarantee that you'll increase your profits by more than your investment in coaching, click for more details on our guarantee.
The course content runs over 12 months – on graduation some business owners choose to repeat the content, learning just as much the second time through, whereas others move onto bespoke coaching.  There is no tie-in period.
This Programme is specifically designed for BCS Owners and combines ActionCOACH content developed over 28 years with both Caryn and Neil's personal experiences running BCS garages.
If you think your business would benefit from the support and shared knowledge, register your interest now – spaces are limited!
Who Is Caryn?
Caryn Dunlop is a certified business coach who works regularly with business owners to create a business that grants them the freedom to do as they choose: work fewer hours, take more holidays, spend more time with family or indulge in a hobby or interest.
In 2016 Caryn started working with Alex Dunlop to take AJ Dunlop Car Servicing from loss-to profit-making in just 12 months. In the second year more profit was generated, debts were cleared and the team really gelled. The Covid Pandemic has been the most incredible testament to the team's cohesion: they've worked together better than ever!
What's included?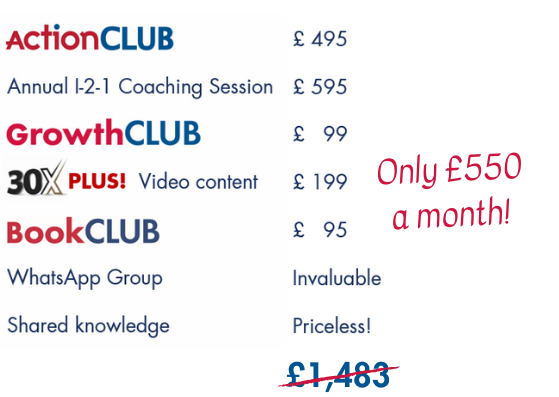 Interested?
To find out more and see if it's for you, register your interest for one of our Complimentary Taster Sessions to see how you will benefit: