Do you, like us, believe running a business should give the freedom and rewards you sought when you started it? 
To find out how to make this happen request an informal call with us today.
Wherever you want to take your business, whatever your ambitions are, we will help you achieve the results you want through straightforward steps.  On our journey together we'll set clear goals and create a clear plan to achieve what you want both within your business AND in your personal life.
Are you ready to:
Increase your profits?
Create more time?
Grow your business?
Improve your team's results?
Gain a clearer sense of priorities?
"Stop being afraid of what could go wrong

and get excited about what could go right!"

Tony Robbins
To see how you can make this a reality, call for a quick chat or book a free coaching session now:
Book your free coaching session now
Do you know where you can take your business?  Do you believe you could achieve great things?  We'll start by simply helping you gain clarity on your personal priorities to create achievable goals.  Through this we can build a simple but tailored plan to build your dream business.
Our clients have aimed for and achieved goals such as increased profit to working less working hours, ambitious growth to creating high performing teams for more personal freedom.  Each goal and dream is personal and unique – what's yours?
With programmes for every budget and hundreds of proven strategies that are guaranteed to get results, we give you the tools you need to achieve your goals. You'll find out how to get more free time, create a world-class team, add more money to your bottom-line, and ultimately… how to make your business work so you don't have to.
"The time for action is now. It's never too late to do something."
Antoine de Saint-Exupery
Don't be fooled into thinking coaching is just for sports!  We can help you to increase business profits, clarify your sales strategy and marketing through a range of business coaching options to suit you, your business and your budget.  Simply get in touch today.
Business Growth Events
Upcoming Events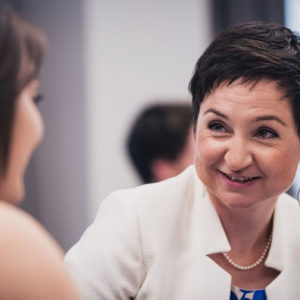 ActionCLUB Complimentary Taster Session – Values & Goals
Shockingly less than one in every 100 owners will create the wealth, lifestyle or level of success they were expecting and 80% of businesses fail within the first five years Just like life, you can't just stand still If you're ready to propel your business to the next level, make more profit, win more…
ActionCLUB
90 Day Business Planning: GrowthCLUB
GrowthCLUB is your 90-day business planning workshop. We will inspire and assist you to build a step-by-step practical, relevant and tailor-made action plan for the next 90 days, aimed at driving more profit into your business. During the business planning workshop you will: Learn strategies to increase your sales and profits right away Create clear business…
GrowthCLUB
View the full business events calendar
Get In Touch
How Can We Help You?
Send a message
Contact info
Royal Windsor - ActionCOACH MyWorkSpot
Clyde House
Maidenhead
SL6 8BY